Right now, at this moment, each of you is facing a multi-domain war.  Spiritual, physical, and military domains have all converged into a simultaneous battle against you. Our adversary is outflanking us, using a stealth sub-threshold maneuver known as platform warfare.  The enemies of God are investing billions of dollars into new, exquisite combat systems to achieve a permanent overmatch with the goal of transferring the eternal destiny of man from God to the evil, supernatural domain of Satan.  Although this is a fierce battle unto death the Bible tells us to "fear not."  We can also find encouragement from many places, including Sun Tzu, a famous military strategist, who famously wrote, "if you know the enemy and know yourself, you need not fear the result of a hundred battles."
We understand what our adversaries are trying to achieve. Demonic entities are trying to negate our preferred way of warfare of prayer, intercession, fasting, and living of holy lives by the blood of Jesus by:
Winning under the threshold of armed conflict, or if it comes to a fight,
To design a way of war that makes our strengths irrelevant.
Moving forward, we must look at the three pillars of spiritual and physical dominance and start treating them as questions to be answered as we stand strong in our profession of faith.
Faith Lesson:  Holy Spirit do I fear only the Living God?  Teach me Your ways, O God, that I might stand triumphantly over my adversaries and all the battles that You have chosen me to endure.
The Context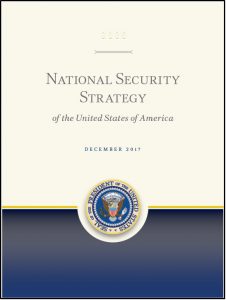 The 2017 National Security Strategy is best known for codifying what it describes as a "return to great power competition (GPC)," and naming existential geopolitical rivals as "Revisionist Powers." The 2017 NSS will be remembered as the catalyst for a series of programs and efforts the greater U.S.
Government (USG) implemented to address the dark cloak concept of GPC.  For twenty years it focused on the Global War on Terrorism (GWOT).  This effort supposedly left the U.S. under-prepared to address the complex challenges "great powers" present to U.S. interests across all elements of national power.
The proclivity of the United States to rely upon modern strategic environments, rival agents, and variances devoid of our foundational godly principles left our country vulnerable to evil rivals who have operationalized [put into action] a broad, international concept of competition.  Furthermore, the U.S. military has adopted the concept of game theory, attempting to leverage finite logic into an infinite game, leading to failure.  Recently, our military adopted a nonlinear competition continuum called Joint Doctrine Note 1-19.

Faith Lesson:  Lord, I know that what I am seeing and will experience is that age-old battle between You and evil.  Help me to see what You want me to see so that I and my loved ones may live.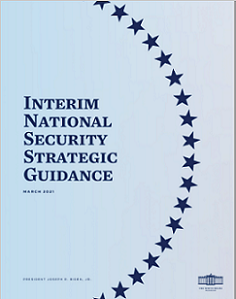 U.S. military doctrine utilized a binary construct of war or peace between the United States and other nations.  The singular instrument of military force  to secure foreign policy objectives and protect its interests is addressed in the above March 2021 Interim National Security Strategic Guidance.
Napoleonic leaders greatly influenced our military doctrine, focusing strategies on short-term goals rather than cumulative strategies within a perpetually evolving strategic environ. The result is an errant belief that our country can deter aggression through investment of military force.

Faith Lesson:  Lord, please show me clearly how to wage war against a binary adversary.
Platform Warfare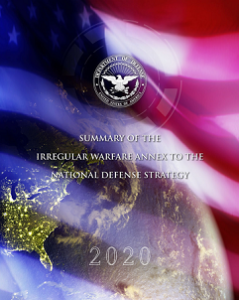 The Great Power Competition focus involves investing billions of dollars in platform-base warfare capabilities.  The tentacles of platform warfare wind their way into science, medicine, military, government, and even into your body.
Platform warfare, according to the
Irregular Warfare Annex to the 2018 National Defense Strategy
, acknowledges that it, "Encourages Adversaries to Pursue Indirect Approaches."
Once again, we revisit Sun Tzu whose military excellence was achieved by "breaking the enemies' resistance without fighting."  In the lateness of the hour, we are not only facing great sovereign nation powers, but also supernatural powers and principalities that use cumulative and long-term strategies to break us as a nation and as a people.  Today, we are seeing this irregular platform warfare playing out in all disciplines from medicine to government.  This is the stealth and indirect approach that gently slides into policy without anyone noticing.  Before the people even notice that they have been conquered, they have become a captive population.
Faith Lesson:  Show me Jesus whether I have been broken by my dependence upon this evil system.  Help me to repent.  Restore unto me my First Love of you.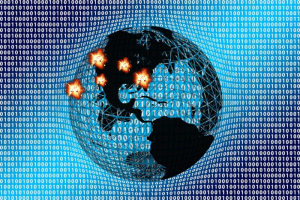 From within our country, an array of gray zone competitions is arising.  Strange humanoids are challenging our founding documents, in frequent assault skirmishes.  These are age-old ideologies that are creeping and seeping into and transforming the America we know and love.  These actors are destroying the physical barriers that protect our freedom, our body, and our soul.
Faith Lesson:  Lord have any age-old ideologies that are not of You crept into my life?  If so, Lord Jesus I repent this very moment and refuse to fall for this snare again, by Your blood and power, not my own.  
Competition:  2017 – 2028
In 2017, just before the launch of the New World Order - also known as the Beast System - the adversary established infrastructure under the guise of a twenty-year plan to celebrate a "brave new world."  It is actually much older as I learned this term in 2000 from a Chinese guest. The initiative, known as "One World One People" (OWOP), was heralded to bring "infrastructure" to the world.  For Americans, this meant liquidation of their wealth and erasure of sovereign borders.  As the U.S. and other countries felt the crushing global mandates that gushed forth from the pathogen leaders - from your simple, small farm town in America to large countries - they sought relief through broadening reliance on OWOP initiatives, including smart city development and autonomous systems health surveillance. The World Economic Forum (WEF) demanded a recalibration of language and priority investment.  Exponential nanotechnology and geoengineering initiatives are slated to be exported to the global theater in 2024 to combat agricultural failures resulting from the Grand Solar Minimum, loss of earth's magnetosphere, and the magnetic influences upon earth by a large planetary alignment - the likes of which have not been experienced by mankind since 79 A.D.  This necessitated the monopolizing of maritime locations, once a favorite for tourists and western corporations. Faith Lesson:  Lord, I discern from Your Word that You and Your Name are One, but the "one" in this world is a counterfeit who is trying to lie to and steal Your people.  I reject this usurper in the mighty name of Jesus.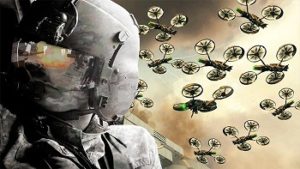 Leading think tanks are conducting a comprehensive analysis on adversary-U.S. relations. The analysis concludes in 2026 and reinforces the need for a "whole-of-government" approach, avoiding dual-use technology, which according to military strategists, would prove deadly in less than five years.
Faith Lesson:  My dear Lord Jesus, the world and my government rely upon the "whole of government," but I rely totally upon You. I also choose to interact with Your people, the Body of Jesus Christ.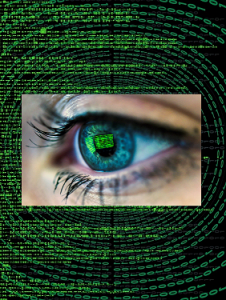 Political differences are expected to widen through the mid 2020's and disinformation operations will increase, leveraging bots and "deep fake" analytics.  Adversary information warriors chomp at the bit to instigate a modern Archduke Franz Ferdinand [military strategist] flashpoint that could lure the unaware into conflict. The satanic adversary nurtures its information warfare with his own brand of lies and witchcraft, while in his role as the "Prince of the Power of the Air" he deploys cyber weapons that are otherwise invisible to the common observer. Tensions will grow internally within our country, as well as between those of faith in Jesus Christ and those who are His enemies.  This will result in the dismantling of U.S. physical assets around the globe and the beginning of sorrows for people of faith.
Faith Lesson:  Help me dear Lord to see with spiritual eyes that clearly reveal any lies and deception.
Crisis:  Six Months Ago
In their own words:
Almost half of the OWOP strategy reaches maturity by 2027, revealing select inclinations toward alternative and malign purposes. In early 2028, the projects reveal their true purpose – deep and shaping fires to set conditions within diplomatic, information, and economic sectors. Once the conditions are right the introduction of multi-domain military assets begins.
As all assets point to the supernatural theater of interest, the sinister nature of OWOP initiatives takes shape, and intercessors and geographic combatant commanders scramble to sound the alarm.  The adversary sets the theater to maintain standoff at the onset of foreign incursion. Technology integration in support of pandemic mitigation enables changes to the physical environment and electromagnetic spectrum. Scalable platforms with flexible payloads will make the nefarious evil presence ubiquitous without the necessity of physical presence. This account was foretold in the Bible centuries ago.
Faith Lesson:  May the only fire to touch my life be the Refiner's Fire for my purification and through Your sacrificial blood Jesus that I might be a bride without blemish for the Wedding Supper of the Lamb.
Puppeteer of Sorcery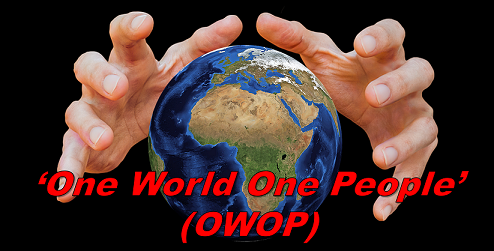 Notice in the video below the same manipulation of humanity by sorcerer's. 
As spiritual and military combatants dust off their contingency plans, a stark reality emerges:  the military is not viable after the deliberate dismantling of its influence, infrastructure, and physical holdings.  Spiritual warriors are equally compromised as their armor of God, prayer life, and holiness have waned in light of physical survival preparation.  Rail lines originally developed to connect major metro areas now seize assets to export and introduce "military capability" into landlocked spaces.  Maritime development conducted in the early phases of the OWOP initiative will deny physical access and digital interoperability that once had free reign during the War on Terror.  Once vital U.S. ports are now owned, controlled, operated, or influenced by U.S. adversaries.
As a crisis point erupts, the people of faith and the military will face limited options regarding how, where, and when they can move forward. This effect is not just the product of adversarial anti-access and area-denial (A2AD) capabilities; it is the culmination of an incremental loss of physical ground and influence in the competition space from years prior. 
Faith Lesson:  Help me Jesus to re-energize my walk and prayer life with You and help me practice warfare with the armor You have bestowed to me.
In the days ahead we will see OWOP member nations restricting U.S. overflight access for fear of reprisal from the adversary. Due to information operations, there will be lack of truthful information with the people of faith and the United States demonized in local and international news media.  Our mutual adversary recognizes key terrain space and executes targeted operations utilizing territorial spirits.  As we oppose the growing beast system, it becomes necessary to adopt the new military strategy of "small-footprint" operations. Even in the most optimistic scenario, the adversary skillfully executes a multi-tiered denial system that has been centuries in the making.  Delays in communications and movement, as described in the Book of Daniel, make interaction difficult at best.
The average American will find it difficult to tolerate the fact that multi-dimensional warfare has come to their shores.
Faith Lesson:  Lord guide me in howto conduct small-footprint warfare that I might be invisible to mine enemies.
Conflict:  2028-2035       
What will we see in the days ahead?  You will see with your eyes large-scale combat.  Invaders are scalable, coming in the form of foreign troops down to the nano level of genetic editing, along with invisible engineered platforms and pathogens.  We will see deployment of electronic warfare (EW) followed by artificial intelligent drone formations against targeted populations, in addition to denial-of-service attacks.
The war of 2028 is both new and familiar.
Weather, terrain, and enemy decision cycles will dictate what actions we can take.  What will be new will be the onslaught of platform delivery into spaces unfamiliar to the average person.
Faith Lesson: Though I may not be able to see mine enemies, assist me Jesus to be ready against them.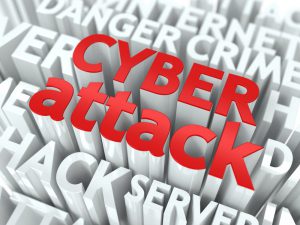 The entire world and its biological life, including the sea of humanity, will become saturated with cyber operations, escalating information warfare, battlefield-of-things technology, and hypersonic munitions in both the physical and spiritual realms.  For the most part, these will be unfamiliar components to you, but in the conflict ecosystem they will be pervasive.
What I have learned from recent spiritual skirmishes, at the behest of the Holy Spirit, is to squelch fuel points.  What does this mean?  When you are under fire from fiery darts, remain silent and quiet - do not add fuel to a fiery situation.  Hold your tongue is an excellent place to start.  Whether you face a foreign military invader or a personal betrayal or that dreaded knock on the door - remain silent, except in the quietness of your spirit as you turn to prayer.  The challenge is o establish a narrative of moral high ground that reflects the glory of Jesus.
Faith Lesson:  I pray that in my everyday decisions of faith that I will reflect Your glory Jesus.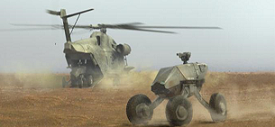 This war between the physical and spiritual theaters will be a slow burn, designed to exhaust even the hardiest of spiritual and physical warriors.  You must understand that the competition we see right now will gravitate to crisis, and that crisis will turn to permanent conflict until our Savior returns.  There is no turning back.  The good news is that you have time right now to network with friends and family. Take this time to learn what is normal for your body and community. Your knowledge of your body, terrain, and environment will serve you well, as invasion forces materialize.
Faith Lesson:  Let me take action right now to network with other Believer's and get my house and life in order for the day I meet You my dear King Jesus. 

As the enemy approaches, it will consist of A2AD techniques, such as decisive science teams that will execute AI predictive models based on terrain, weather, and adversary behavior, to ascertain the most likely engagement areas for high-value targets.  Oftentimes, you will find yourself "in the dark" due to many factors, including lack of situational awareness and tainted communications [propaganda].  You must learn how to conduct your warfare "in the dark" using only the light of Jesus to show you the path.  Only Jesus can show you the clear path of the adversaries' formations in a multi-echelon sense.  The adversary is limited to synchronization with its evil enterprise master.
Your survival, as well as gaining ground for Jesus, will be difficult in this environment of deception.  That said, it can be done for our warfare:
For though we live in the flesh, we do not wage war according to the flesh. The weapons of our warfare are not the weapons of the world. Instead, they have divine power to demolish strongholds.  We tear down arguments and every presumption set up against the knowledge of God; and we take captive every thought to make it obedient to Christ.  2 Corinthians 10:3-5
We will do mighty exploits as we have supernatural armor and all the elements of Creation who obey their Creator, and we will prevail at the end. Though you will face a behemoth technological foe, when you stand and refuse to concede to adversarial mandates and tactics, there is no power that can keep you from the love of Jesus Christ and your eternal destiny. 
Faith Lesson:  I chose this day to set my eyes upon You Jesus and have faith that I will see You very soon.
You have a window of opportunity for victory.  This is your season, your time to prepare. 

Faith Lesson: I declare that this is my window of opportunity.  I choose to finish the race and stand strong all for the glory of my Lord and Savior Jesus Christ.
Conclusion – 2035 and beyond
To win this war you must be aggressive in defending your faith.  Your sight must be squarely placed upon Jesus Christ.  Your relationship with Him must be pure, addressing sin areas in repentance NOW while you are able to confess your sin.  To be frank, we will not see peace in this world or our country again until the Prince of Peace, Jesus returns.  With Jesus as your Commander in Chief, you can operate in the multi-dimensional platform war using your giftings in an omnipresent manner. In game theory, by which this war is being conducted, this zero-sum game, the only loser is the one that does not play the game.  With Jesus, you will not only "play the game," but you will be victorious for all eternity!
God speed everyone,
Celeste
____________________________________________________________
Celeste Solum is a broadcaster, author, former government, organic farmer and is trained in nursing and environmental medicine.  Celeste chronicles the space and earth conditions that trigger the rise and fall of modern & ancient civilizations, calendars, and volatile economies. Cycles are converging, all pointing to a cataclysmic period between 2020 to 2050 in what many scientists believe is an Extinction Level Event.   
Tracking goods and people will be a part of managing the population during this convergence. 

Backstories on tracking




Technologies

 

Infrastructure

 

Diseases, Testing, Vaccinations, and Sensors (including nCov and the new Phytophthora ~the plant-destroyer

 

Experiences

 



Website: 
https://shepherdsheart.life/blogs/news/ 
GenSix, Keynote Speaker, True Legends, Ancient Cataclysms & Coming Catastrophes 
https://celestialreport.com
https://www.facebook.com/ShepherdessCeleste 
 Books: 
Electromagnetic Radiation Protection Solutions  
Inspirational Homestead Recipes 

Videos: Celestial Report, Special Broadcasts, Breaking News by Subscription