Celeste Solum Delivers Practical News
and information so you can make wise decisions
10 Commandments & The vaccine
---
Navigating The Global Biological Warfare eBook
147 Page Information packed PDF
Dark Winter is about global biological warfare. It includes the latest cutting-edge peer-review scientific news that you need to make wise decisions.
Get Celete's new eBook for only $4.95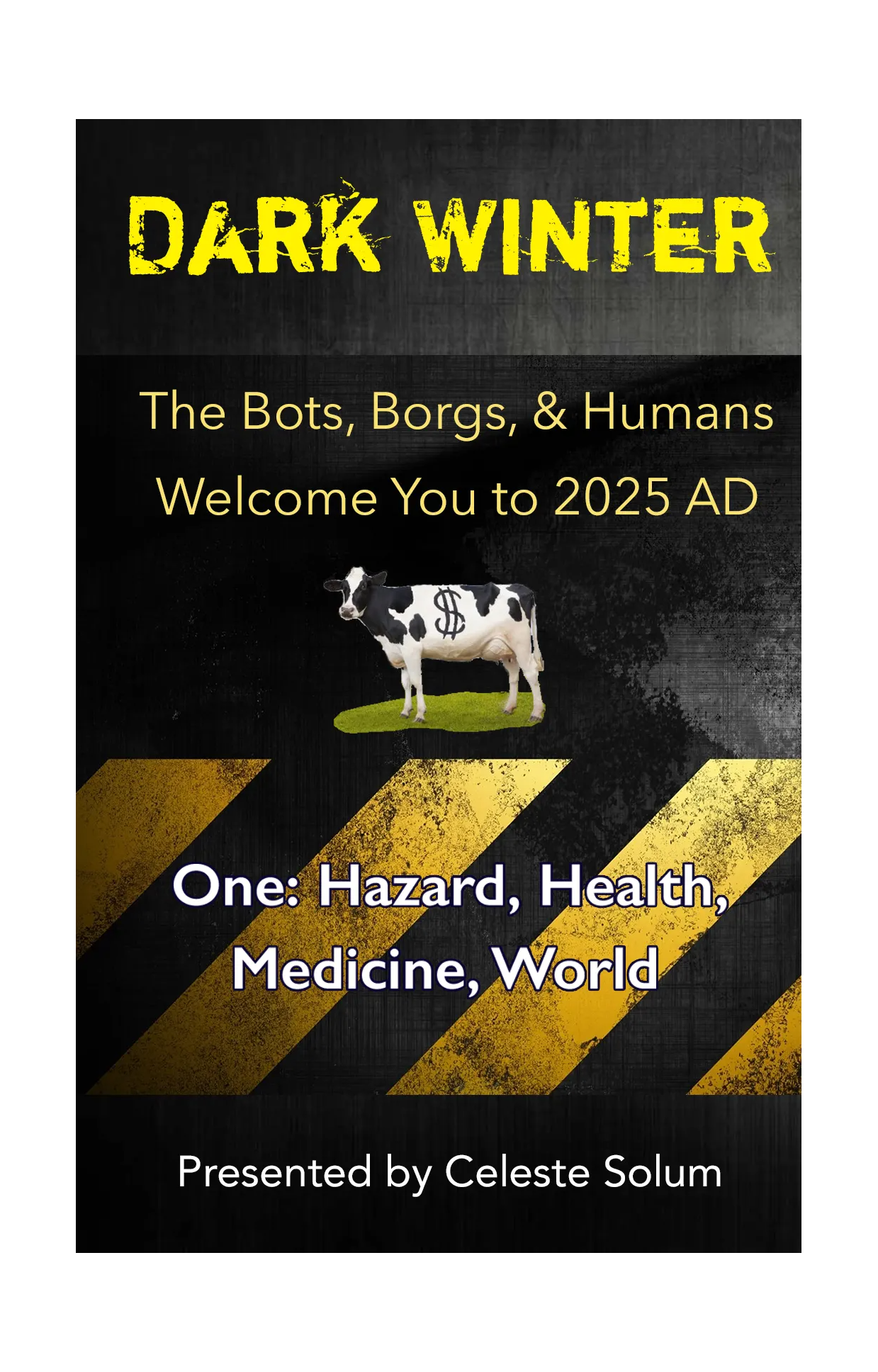 ---
Electromagnetic Radiation Protection Solutions
God's Marvelous Protective Provisions For the Coming Nuclear & Solar Storm Crisis
240+ Pages
Includes: Free 20 page Guide to Nutrition , local sourcing and preservation tips.
e-Book $19.95
Electromagnetic Solutions Paperback version $24.95
Across the span of time, every culture and religion seems to agree that this is the last cycle of time. We must look to the Bible for the framework to understand what is occurring.
The Seven Thunders have been revealed, what will they say to you?
290+ Pages
e-Book $24.95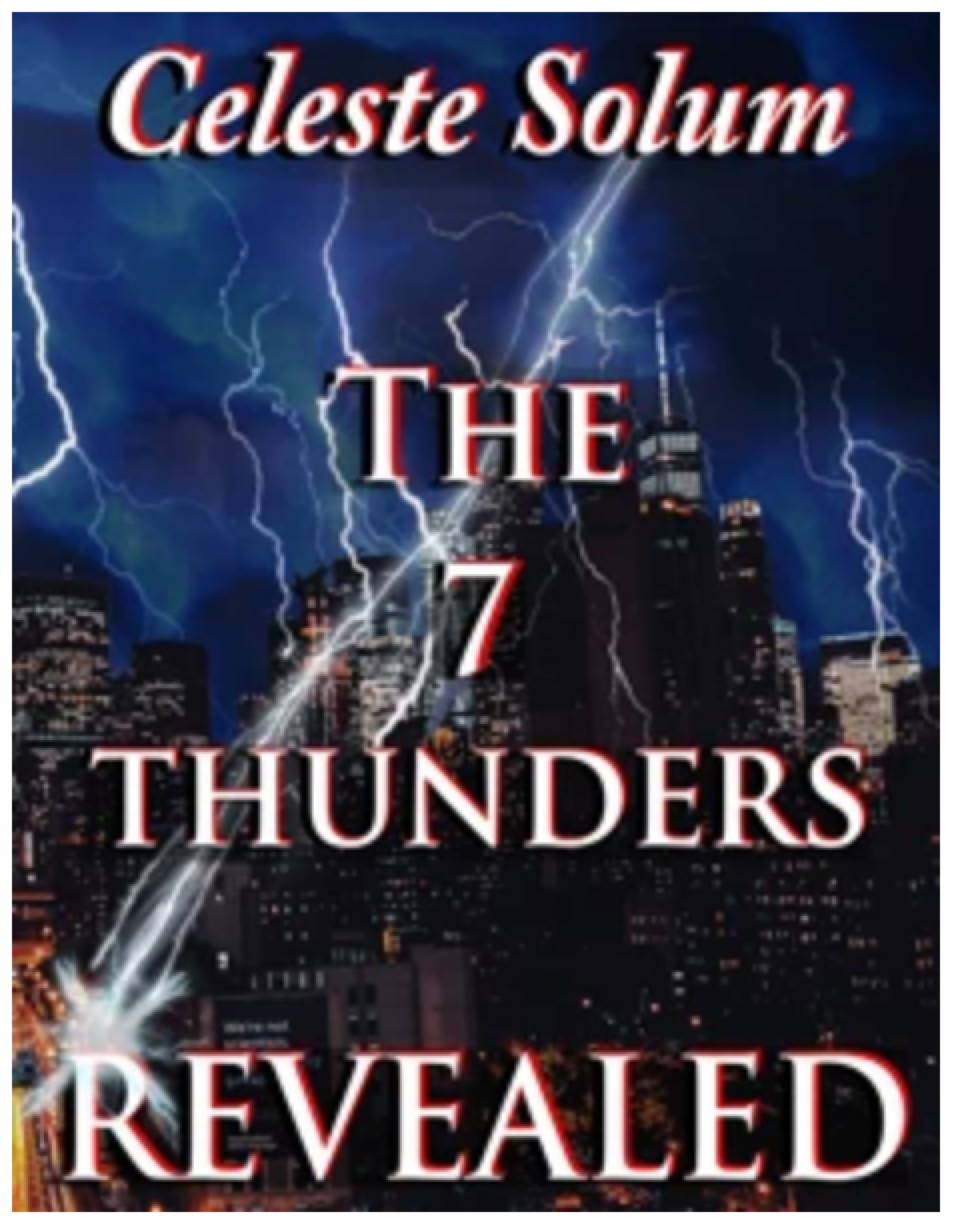 7 Thunders Paperback version $24.95
---
Get Both Books!
7-Thunders Revealed + Electromagnetic Radiation Protection Solutions
 Buy the Bundle & Save $10
Instant Download

- $29.95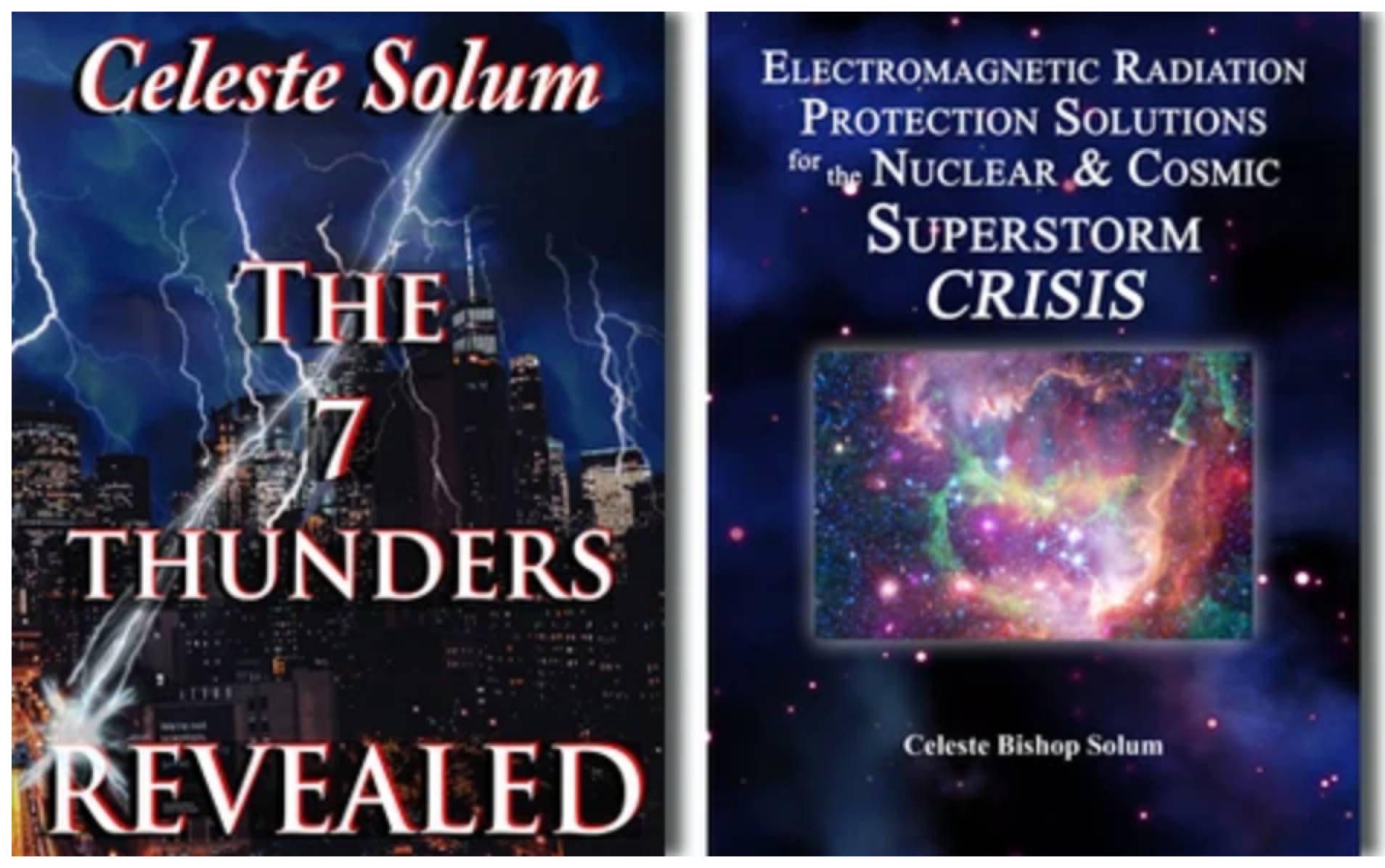 ---
For Celestial Report Supporters Only!
The Celestial Report includes: Weekly Broadcast, Special Reports, and Live Breaking News as it happens.
This is a community supporting each other, a weekly Prayer thread, we encourage one another, we study scripture together.
We are reconnecting and networking as a community of faith
Your Personal
EMF-Free Oasis
Restore Your Zest For Life
Protect yourself in any environment.

Celeste and HelixLife have teamed up to bring this unique solution to protecting your bodies systems against the growing EMF threat.
HelixLife Wearables.
Thank you for your support of Shepherds Heart