This article is dedicated to my faithful patrons who make my writings possible.
Welcome  aboard Hal and Little Miss Muffett!
The best way to support my work is through: Patreon or PayPal or purchase my new book:
G

o

d

'

s

M

a

r

v

e

l

o

u

s

P

r

o

t

e

c

t

i

v

e

P

r

o

v

i

s

i

o

n

s

f

o

r

t

h

e

c

o

m

i

n

g

N

u

c

l

e

a

r

a

n

d

C

o

s

m

i

c

S

u

p

e

r

s

t

o

r

m

C

R

I

S

I

S
"When you're bogged down in war it will naturally limit your ability to think about the future."  US Army Futures Command
We are entering the nighttime for humanity. Each of us is at war with evil.  It is not going to go away.  The good old days are not going to return.  We need to face the facts, uncomfortable as they may be.  Increasingly (I am using that word allot lately), we will need to utilize the power and protection given to us by God.  This includes:
Using our spiritual armor from the Lord as detailed in Scripture, 
A simple and trusting faith such as when David met Goliath.  This will aid you as you confront devils, demons, giants, and technological creatures of the darkness. 
Quickly responding to the Holy Spirit who will provide us with situational awareness and what we are to do immediately, 
 Demons abound at night.  You will need do engage on continual spiritual warfare.  The Lord Himself will empower you and provide you with strength. 
Pray without ceasing for family, friends, those whose souls are in peril, and those in ministry. 
Contrary to worldly advise, carry one another burdens for this is the Will of the Lord.
Believe in all the promises found in the Word, for the Word is Jesus. These promises will NEVER fail you, no matter what it looks like.  
Retain your humanity by emulating the character traits of Jesus.  I am noticing, even among Christians, that we have been triggered by many factors to forsake our Godly heritage to become beasts.   
Utilizing His provision totally-leaving nothing to waste such  as radio-protective foods, food in general, water, housing, clothing.  Things we once took from granted are going extinct.  Value them now if you see them necessary for your future you best begin or intensify your learning curve on making that happen.
Exercise whatever your End of the World Plan is.  You will fall back to that plan when the world as you know it falls apart.
God speed... the following is the military version of Owning the Night
REPOST from Mad Scientists
[Editor's Note:  The U.S. Army Futures Command (AFC) and Training and Doctrine Command (TRADOC) co-sponsored the Mad Scientist Disruption and the Operational Environment Conference  with the Cockrell School of Engineering at The University of Texas at  Austin on 24-25 April 2019 in Austin, Texas.  Today's post is excerpted  from this conference's Final Report (see link at the  end of this post), addressing how the Army must embrace and rapidly  incorporate autonomy, robotics, and Artificial Intelligence (AI) into  our force modernization efforts.  In the words of former Deputy  Secretary of Defense Mr. Bob Work, this is an "Own the Night Moment for the United States Army" -- enjoy!].
"When you're bogged down in war it will naturally limit your ability to think about the future."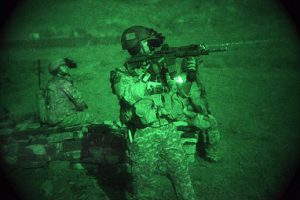 In  the late 1970s, following the end of the Vietnam War, U.S. operational  planners started to ponder how to "Fight Outnumbered and Win." Toward  this end, the Army vowed to "Own the Night" – to leverage technology and  training to successfully conduct offensive night operations with a  level of familiarity and comfort commensurate with daytime operations.  Further, nighttime defensive capabilities of other nations were 10  percent of what they would be during the day.1
Today,  the Army is facing a similar "Own the Night" moment. To ensure future  battlefield overmatch, the Army has a unique opportunity to seize the  initiative in an openly competitive technological space — Artificial Intelligence (AI) and robotics  — rather than succumb to forced modernization from a point of strategic  disadvantage. There are four conditions underpinning this new "Own the  Night" imperative:
1. The proliferation of miniaturized guided munitions and democratization of  other military technologies will make the battlefield increasingly  lethal for humans, hastening the development of unmanned autonomous  systems to take on the most deadly combat tasks – dull, dirty, and  dangerous.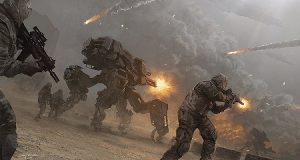 2.  Humans are becoming more expensive to recruit, train, and retain,  hastening the move to unmanned and robotic systems to replace them,  especially for ground forces.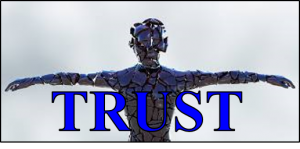 3.  Land warfare involves fighting amongst the people, requiring the most  demanding performance for autonomous systems in terms of ethics, Law of Armed Conflict – distinction and proportionality –, and trust.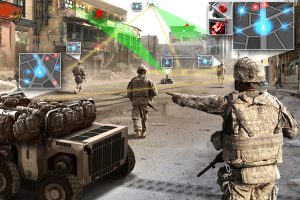 4. Future combat operations may occur in dense urban settings,  where combat operations will rely heavily on human-machine combat  teams. The pervasive presence of the Internet of Things (IoT) provides a  bevy of information to both the robotic agents as well as their human  counterparts.2
Gaps  in the global competition for development of AI and robotics are  quickly narrowing. Strategic competitors recognize the importance of AI,  particularly to match and overtake the superior military capabilities  that the United States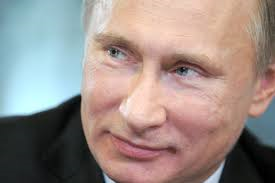 and its allies have held for the past several decades. Highlighting this importance, Russian President Vladimir Putin in 2017 stated that "whoever becomes the leader in this sphere will become the ruler of the world."3 Russian military forces have already combat tested  unmanned combat ground vehicles in Syria, applying lessons learned to future iterations of unmanned and autonomous combat systems.4
In the past decade, China has  invested heavily in government-funded AI initiatives. Military thinkers  within the Chinese People's Liberation Army (PLA) embrace AI's  prospects as "leapfrog technology" that would allow China to skip  technological development stages and rapidly overmatch U.S. capabilities.5
U.S.  success in this competition is dependent upon focus (R&D dollars and manpower concentration), adaptability (organizational flexibility  and external partnerships), and innovation (creativity, integration, and  cultural awareness). While the U.S. pursues its next iteration of  "Owning the Night," it will need a more defined strategy that focuses  beyond developing and purchasing new generations of technology. Emerging  technologies such as AI and robotics will require a continued  investment by the Army and Department of Defense with clear strategic  guidance for all stakeholders. As with the first "Own the Night" moment,  the Army will also need to include development of new tactics,  techniques, and procedures (TTPs) and intense, sustained training.
The Army can gain multiple advantages by developing unmanned, optionally tele-operated systems rather than optionally manned systems, such as:
Leader  Follower suite of robotic applique sensors and vehicle by-wire upgrades  provide an unmanned capability to the Palletized Load System A1 Fleet  of vehicles / Source: U.S. Army photo; https://asc.army.mil
Moving to the right side of the cost curve by avoiding investment in expensive armor and other human protection features.
Achieving greater performance – speed, agility, maneuverability – and energy efficiency without humans on board.
Creating greater warfighter effectiveness through increased man-machine teaming.
Robotic  and unmanned systems are prevalent throughout the six Army  modernization priorities – Long-Range Precision Fires; Next Generation  Combat Vehicle; Soldier Lethality; Future Vertical Lift; Army Network;  and Air and Missile Defense.6  Integration of unmanned robotic systems into all of these priorities is  an opportunity for the Army to "Own the Night" and gain overmatch in Multi-Domain Operations (MDO).
From the trenches,
Celeste
__________________________________________________________
Author Information

For those who are actively pray for my ministry I humbly want to thank each one of you! 
If you consider this article informative please consider becoming a Patron to support my work.
If you would like to purchase individual briefings to share with friends and family here is the link
Going where angels fear to tread...
Celeste has worked as a contractor for Homeland Security and FEMA. Her training and activation's include the infamous day of 911, flood and earthquake operations, mass casualty exercises, and numerous other operations. Celeste is FEMA certified and has completed the Professional Development Emergency Management Series.
Train-the-Trainer
Incident Command
Integrated EM: Preparedness, Response, Recovery, Mitigation
Emergency Plan Design including all Emergency Support Functions
Principles of Emergency Management
Developing Volunteer Resources
Emergency Planning and Development
Leadership and Influence, Decision Making in Crisis
Exercise Design and Evaluation
Public Assistance Applications
Emergency Operations Interface
Public Information Officer
Flood Fight Operations
Domestic Preparedness for Weapons of Mass Destruction
Incident Command (ICS-NIMS)
Multi-Hazards for Schools
Rapid Evaluation of Structures-Earthquakes
Weather Spotter for National Weather Service
Logistics, Operations, Communications
Community Emergency Response Team Leader
Behavior Recognition
And more….
Celeste grew up in a military & governmental home with her father working for the Naval Warfare Center, and later as Assistant Director for Public Lands and Natural Resources, in both Washington State and California.
Celeste also has training and expertise in small agricultural lobbying, Integrative/Functional Medicine, asymmetrical and symmetrical warfare, and Organic Farming.
I am inviting you to become a Shepherds Heart Patron and Partner.

My passions are:
A life of faith (emunah)
Real News
Healthy Living
Please consider supporting the products that I make and endorse for a healthy life just for you! Or, for as little as $1 a month, you can support the work that God has called me to do while caring for the widow. This is your opportunity to get to know me better, stay in touch, and show your support. More about Celeste
We live in a day and age that it is critical to be:
Spiritually prepared,
Purity in food and water can
Fair Use Act Disclaimer This site is for educational purposes only. Fair Use Copyright Disclaimer under section 107 of the Copyright Act of 1976, allowance is made for "fair use" for purposes such as criticism, comment, news reporting, teaching, scholarship, education and research.
Fair use is a use permitted by copyright statute that might otherwise be infringing.
Fair Use Definition Fair use is a doctrine in United States copyright law that allows limited use of copyrighted material without requiring permission from the rights holders, such as commentary, criticism, news reporting, research, teaching or scholarship. It provides for the legal, non-licensed citation or incorporation of copyrighted material in another author's work under a four-factor balancing test.